Moments of Insight with John Perkins
in·sight --- the power or act of seeing into a situation


Our Moments of Insight audio learning series was inspired by our Global Dialogue Center Community and represents our intentional focus and commitment to the highest quality virtual leadership, professional and personal development experiences. It represents another new way of putting our differences to work for the good of all. Each individual series captures insights from notable thought-leaders in their respective fields.

Listening options: All audio programs are in MP3 format and can be played on your computer or downloaded to a portable MP3 player. Click the audio controller associated with each program or click "download" to access a program. Programs are optimized for presentation through Internet Explorer and Firefox (on Windows) and Safari and Firefox (on Mac).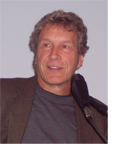 Our GEO-Political Crisis and YOU
with John Perkins, New York Times Bestselling Author,
The Secret History of the American Empire (Buy the book)
and Confessions of an Economic Hit Man (Buy the book)
In this groundbreaking primer to current events in the world, John Perkins explores moments of insight from his personal journey since writing Confessions, shares lessons learned from every region of the world and offers ideas about how we can change the world right where we are. Six episodes: To listen, click on the links below.

1-Wake-UP Calls (11:21)

2-Lessons from Asia Pacific (12:20)

3-Lessons from Latin America (12:14)

4-Lessons from the Middle East (11:55)

5-Lessons from Africa (10:39)

6-Changing the Dream; Changing the World (16:22)
Visit the John Perkins COLLECTION at the Global Dialogue Center.