Are you looking for a flexible, cost-effective, inspiring and innovative way to take your personal contribution and leadership to a new level in your business or organization?

In today's economy and challenging business climate, it's more important than ever to take personal responsibility for developing your leadership and professional skills.
Working Together is a powerful, unique and cost-effective "learning-on-the-go" development series for renewing, revitalizing, re-evaluating, and reinventing your thinking and actions! It was developed and is personally hosted by Debbe Kennedy, founder, Global Dialogue Center and Leadership Solutions Companies and author of Putting Our Differences to Work: The Fastest Way to Innovation.

Working Together
12 AUDIO PROGRAMS
by Debbe Kennedy
$35 Buy now:
Includes:
Twelve AUDIO PODCAST SET plus introduction: 25-30 minute one-on-one audio MP3 sessions full of timeless wisdom, practical how-tos to address everyday issues we all encounter in the workplace and marketplace; includes leadership best practice stories, inspiration, and tools to build skills, confidence and effectiveness. See the full list of topics here.


PDF QUICK REFERENCE: Each topic has its own supporting downloadable PDFs with a summary of key points, recommended resources and references, and takeaways for ongoing quick reference as you put ideas and learnings into practice.


VIRTUAL DIALOGUES: To extend your learning experience, the package includes access to monthly online virtual dialogues with Debbe Kennedy with notable thought-leader guests and a global audience; designed for coaching, practice, and conversation on real-issues and timely topics; held at the Global Dialogue Center ONLINE Conference Center. Learn more...
Working Together topics
Individual episodes in the Working Together series include:
Boosting Success with Leadership Sponsors
Learn 5 ways to engage leaders to sponsor your work
Dealing with Resistance for Change
How to bring people around
Simplifying Problems
Overcoming the tendency to make every organizational issue complex
Collaboration: Partnerships Built to Last
10 proven ways to partner for success
Building a Bridge Over Troubled Waters
Finding meaning and grasping the positive in tough situations
How to Get Buy-In for Your New Ideas
It's all in how you present it!
Optimizing Cynics and Bystanders
Don't overlook these valuable resources
Putting Differences to Work
Creating a culture of inclusion wherever you go
10 Ways to Minimize the Impact of Change
Leading change with a focus on people
Consideration for Others
Learning to think mutualistically
The Perpetual Cycle of Action
Achieving results together
Rewarding Great Collaborations
10 Ways to Recognize and Refresh Winning Relationships

working together
learning model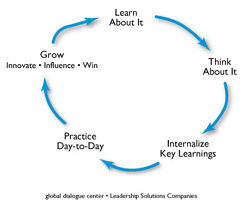 Listen to these sample episodes and review the PDF Quick Reference Guides from Working Together:

Introduction to Working Together (4:41)

Play episode:







Boosting Success with Leadership Sponsors (11:05)
Five ways to engage leaders to sponsor your work

Play episode:





Order the Working Together series for a very special price of $35


Putting Our Differences to Work

See Futurist Joel A. Barker's Video Book Review for a glimpse inside Putting our Differences to Work.

Learn more about Putting Our Differences to Work.

Learm more about the Global Dialogue Center (PDF)

Learning-on-the-Go for Your Team
A Leadership-Professional Development Solution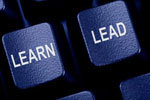 We also offer a special Corporate and Organizational package that includes an affordable Intranet-based license for Working Together podcast episodes, PDF quick reference guides for each episode, a custom Working Together Introduction Dialogue live on the Internet for managers and employees to preview the series and to learn how it will benefit their teams, and ongoing access to online virtual dialogues and other special offerings. Contact us to learn more.