WOMEN DOING INTERESTING THINGS with Debbe Kennedy, Host
…an ongoing series conversations with women rising up to pursue work they love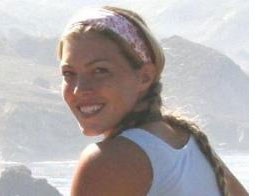 An Interview with Melinda Kramer
Co-Founder, Women's Global Green Action Network.
Learn from an extraordinary young visionary following her heart and being a powerful catalyst for change all over the world. She will enlighten you and leave you deeply moved by her accomplishments.
What's the mission? The Women's Global Green Action Network empowers and unites grassroots women advocates, entrepreneurs and community leaders around the world who are working in the areas of environmental, economic and social justice. By providing access to communication tools, support services and networking capabilities, WGGAN helps women strengthen their alliances and leadership abilities in order to develop a collective agenda for impacting policy at the local, regional and global level.
Listen Now (37 min.) 28:12, 16MB (MP3)
Select the link to download the MP3 file. You can also do a right mouse click and download the file to your desktop (on Windows, use the "save target as..." option to download the file). Then, open it using any MP3 software (such as the free iTunes or Winamp players).
Also available at

Learn more about the Women's Global Green Action Network

About Melinda Kramer
Melinda's vision for the Women's Global Green Action Network was inspired by her work around the world observing the remarkable change that can emerge from empowered, community-based environmental initiatives. From East Africa, to China, to the Russian Far East, to rural Missouri, Mindy has worked alongside grassroots non-governmental organizations in their pursuit for sustainable local economies, indigenous rights and environmental justice. Working with organizations such as Pacific Environment, the PIRGs, the Sierra Club, CARE Kenya and St. Louis Lead Prevention Coalition, Mindy has been involved in multi-stakeholder work, coalition-building, campaign-organizing, legal assistance and capacity-building.
Related articles: LEADERSHIP: International Women's Day